From the recent article "My Family's Slave" by Alex Tizon in The Atlantic HERE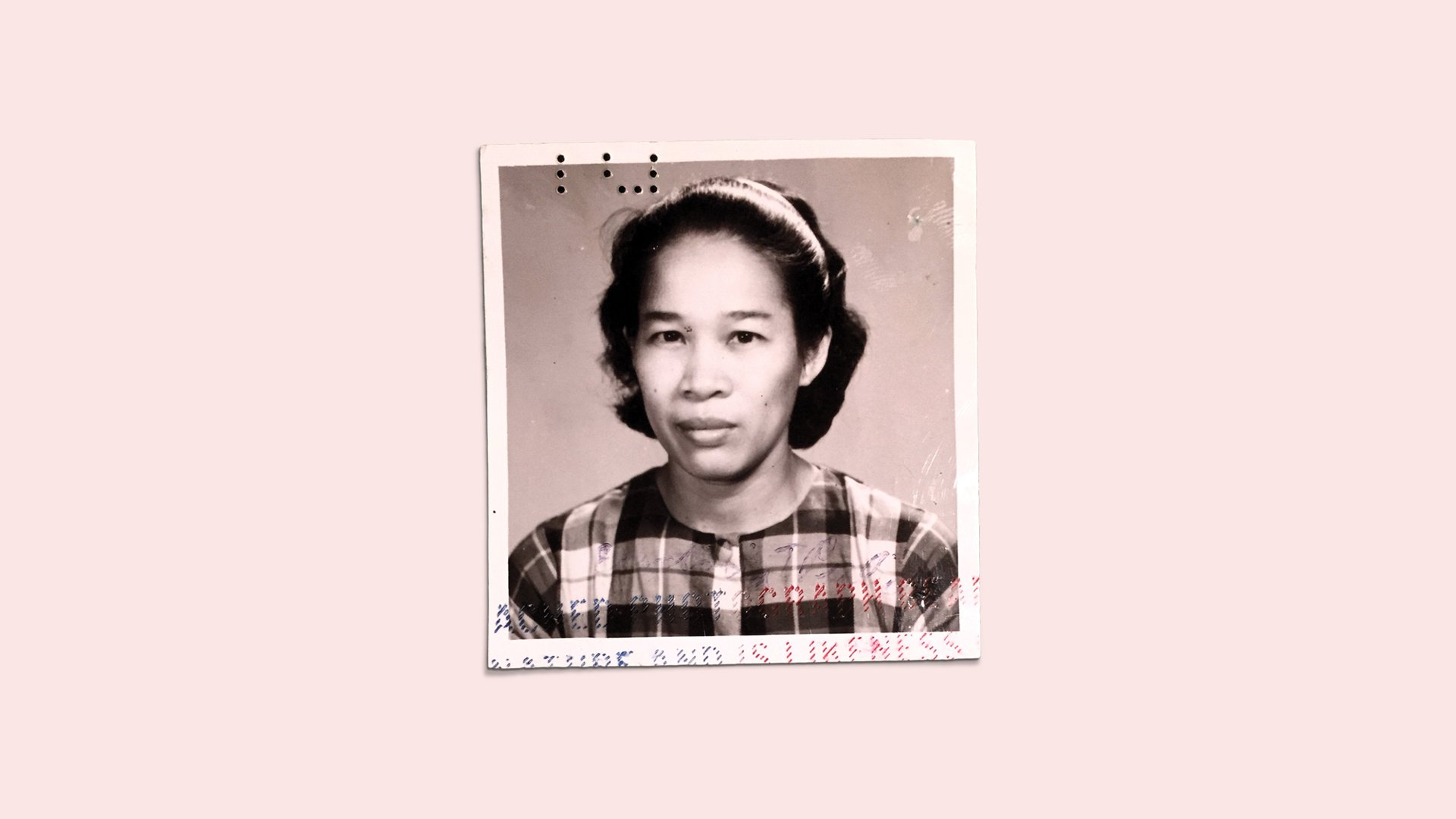 "Her name was Eudocia Tomas Pulido. We called her Lola. She was 4 foot 11, with mocha-brown skin and almond eyes that I can still see looking into mine—my first memory. She was 18 years old when my grandfather gave her to my mother as a gift, and when my family moved to the United States, we brought her with us. No other word but slave encompassed the life she lived. Her days began before everyone else woke and ended after we went to bed. She prepared three meals a day, cleaned the house, waited on my parents, and took care of my four siblings and me. My parents never paid her, and they scolded her constantly. She wasn't kept in leg irons, but she might as well have been. So many nights, on my way to the bathroom, I'd spot her sleeping in a corner, slumped against a mound of laundry, her fingers clutching a garment she was in the middle of folding.
To our American neighbors, we were model immigrants, a poster family. They told us so. My father had a law degree, my mother was on her way to becoming a doctor, and my siblings and I got good grades and always said "please" and "thank you." We never talked about Lola. Our secret went to the core of who we were and, at least for us kids, who we wanted to be.
After my mother died of leukemia, in 1999, Lola came to live with me in a small town north of Seattle. I had a family, a career, a house in the suburbs—the American dream. And then I had a slave…"
[In the Philippines]
"…Slavery has a long history on the islands. Before the Spanish came, islanders enslaved other islanders, usually war captives, criminals, or debtors. Slaves came in different varieties, from warriors who could earn their freedom through valor to household servants who were regarded as property and could be bought and sold or traded. High-status slaves could own low-status slaves, and the low could own the lowliest. Some chose to enter servitude simply to survive: In exchange for their labor, they might be given food, shelter, and protection.
When the Spanish arrived, in the 1500s, they enslaved islanders and later brought African and Indian slaves. The Spanish Crown eventually began phasing out slavery at home and in its colonies, but parts of the Philippines were so far-flung that authorities couldn't keep a close eye. Traditions persisted under different guises, even after the U.S. took control of the islands in 1898. Today even the poor can have utusans or katulongs ("helpers") or kasambahays ("domestics"), as long as there are people even poorer. The pool is deep…"
Read much, much more of this amazing story HERE